Bilingual Solution wins Corporate Wire Global Awards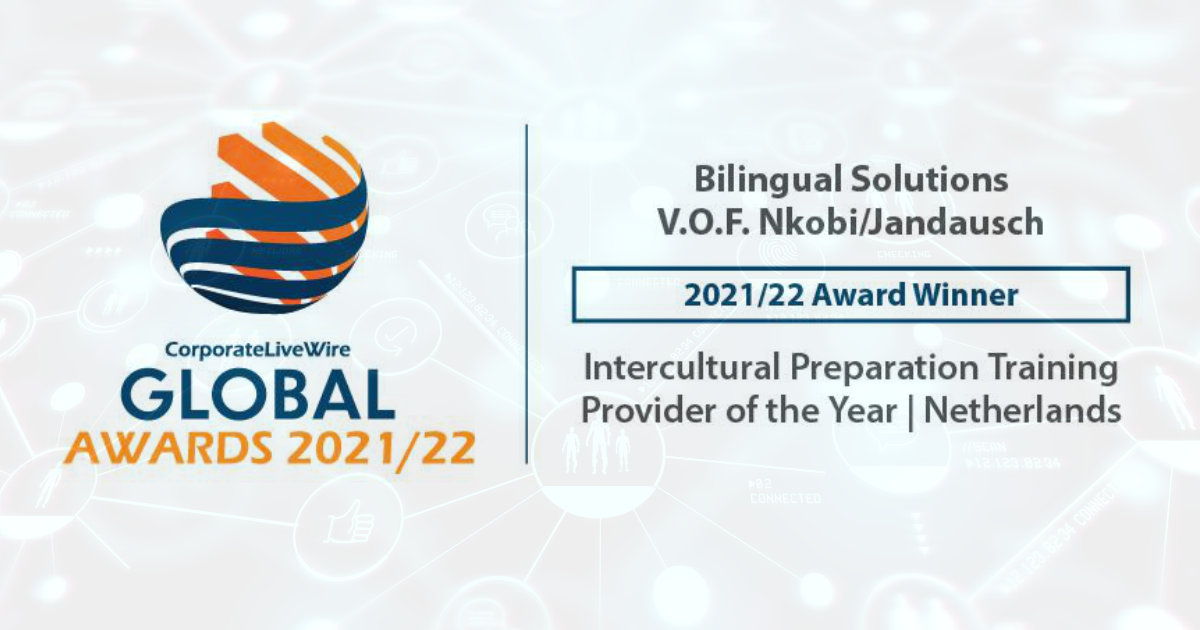 What a way to end a busy year: we are really proud to have been awarded Best Intercultural Preparation Training Provider Global.
Going for a hybrid/blended learning approach was definitely the best decision for both: our clients who did not have to stop their training programs and for us as a business.
Visit our website to find out more about our Intercultural Training program: https://intercultural.academy/ 
Looking forward to next year's adventures. 
Happy New Year and all the best for 2022.