Reading Time: 6 minutes
We know we can't solve all of the world's problems with a blog but it might just be a good place to get some conversations going and who knows, conversations can turn into actions and actions turn into real change for the better. I feel a celebrity endorsed song for charity coming…
In the hopes of not sounding too clichéd, we are incredibly serious about doing what we can as citizens of the planet. We want to use our knowledge, interests and experience to create a positive shift in thinking or share some learning and spread any wisdom we have gleaned.
So who are we?
I'm Alex, co-founder of Bilingual Solutions and I'm Abby, marketing manager at WorldWork. Between us, we have been working in the intercultural field for several years now.
Alex, what's the journey that brought you to this point?
AJ: After being an employee in different companies that offer intercultural training, I started my own company to help people thrive not only in their jobs but also to foster their personal growth and development. In the past couple of years, I have worked in educational settings from being a teacher to university lecturer, language trainer, instructional designer to heading a department at a training company. I realized that there is no easy solution to develop a one size fits all training program without compromising the quality of the instruction.
At that time, I saw that the original research I am doing for my PhD in cognitive musicology/cognitive linguistics is directly applicable to the intercultural field. I had to take a decision: either continue treading down the beaten path of traditional intercultural training or taking a leap into the cold water and develop an evidence-based program that delivers measurable results with an innovative approach. Luckily, I did not have to take the leap on my own, but there are a lot of experts – trainers, coaches, developers- who are taking the leap with me, and of course my co-founder Tina at Bilingual Solutions.
And you Abby?
AB: When I originally applied for the position of client relationship manager at WorldWork I had no idea how much personal learning and self-development I would gain from carrying out the role but more importantly from experiencing the tools for myself. A condition of the job is that I have to collaborate and interact effectively with people from all over the world while at the same time encouraging them to do the same by using our products in their own work, whether they are trainers, coaches, facilitators or HR and L&D people.
It is not the point of this blog to advertise and, to be honest, hard-selling is not a skill I possess so please accept my word when I say that I would not be able to do my job if I did not believe in what we do at WorldWork and what people like Alex and Tina are doing at Bilingual Solutions.
What brought about our original collaboration?
AJ: Abby and I got in touch through The International Profiler (TIP), WorldWork's intercultural competency diagnostic. A customer of my former employer made it a requirement that all intercultural trainers working in a project had to be certified for TIP. We started discussing ideas, approaches to training and we just kept in touch over the years. During these discussions, we saw that we share similar views on intercultural training and on the challenges that come with the fact that the field is very diverse with regards to methodology and approaches to describing and explaining culture. We also share the same passion for high quality and a holistic, value-based approach.
When Tina and I decided to develop a program that does not make use of categories and dimensions of culture (e.g. the Hofstede dimensions) and that tackles intercultural communication competencies as a process of life-long learning, we called Abby to ask for her opinion and insight about what we are doing. We had already given a presentation at a small conference and talked to other experts in the field, and their feedback was really helpful and showed us we are on the right track.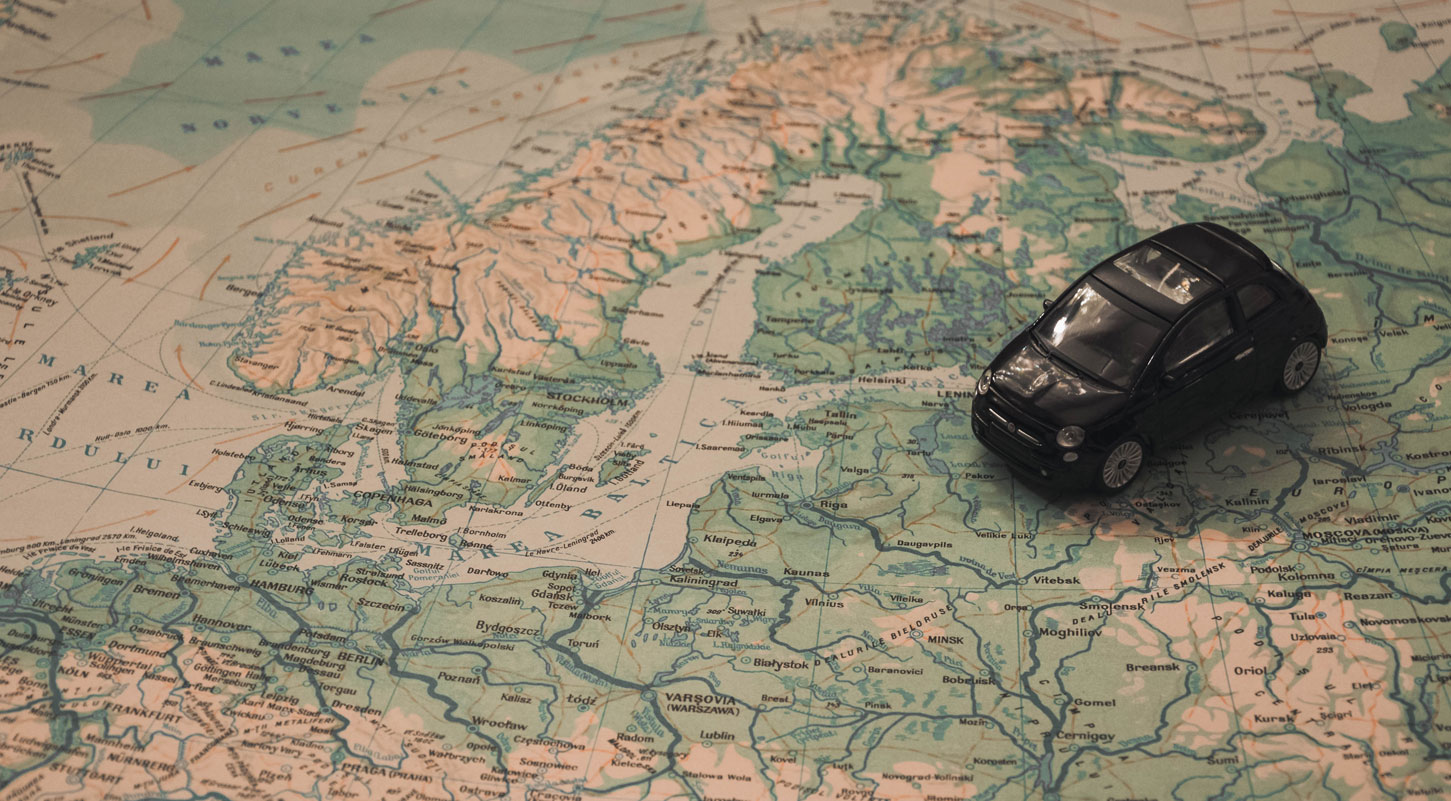 AB: I liked the sound of what Alex and Tina were doing, especially as it matched our ethos of continuous learning and had measurable results. I was always being asked by clients whether there was a way to prove ROI and here were Alex and Tina, trying to do just that.
The first a-ha! moment that sparked your interest in the cross-cultural niche?
AJ: I had my a-ha! moment in the form of a 'well-that's-strange-moment'. A couple of years ago, I was in a conversation with a customer, who told me that they have approximately 200 assignments per year and that they are giving each assignee a one-day training session with an intercultural trainer. Going on a foreign assignment is a crucial step for those employees because it is mandatory for them if they want to climb the career ladder. Suggesting that one day maybe is not enough and that they should use an assessment tool or at least a do an in-depth needs analysis my customer went very quiet. She said the CEO did not approve of intercultural preparation as he saw it as "just another soft skills training that is nice to have but unnecessary." Everyone going on an assignment should receive exactly the same training, receive exactly the same hand-out, and see exactly the same presentation. I have to admit that I was between amusement and shock. Well, shock prevailed, because I had to realize that a lot of training providers just see the monetary value for themselves and not the responsibility they have when it comes to running training programmes for people who are about to go on the biggest adventure of their career.
AB: My a-ha! moment occurred during a personal situation. It was mid-way between a heated discussion with my boyfriend at the time who is Italian (I've had an English upbringing) when I realized that we were both coming to the same point but from such different directions that we didn't recognize it and took the difference in approach as a cause for dispute. Our differences in approach and assumptions were as a result of the cultural influences we have had and all it took was a moment to stop and appreciate the alternate perspective to see that there was really no cause for a dispute at all.
Why do we maintain an interest in raising or developing cross-cultural awareness?
All of us have been working in international or intercultural teams for most of our careers, and the demand for intercultural training is still high. Companies tend to spend less money on intercultural training, and the time allocated to such interventions tends to be reduced to one-day training sessions in many cases. Intercultural training is not about acquiring knowledge on how to do business in a certain country, but it is about being able to make a country you are assigned to your home away from home. Our native culture is so entrenched, that we seemingly automatically fall into certain behavioural and communicative patterns. Our personalities play a huge role in how we are perceived by others and how we perceive the world around us. To become interculturally savvy, people need time to adapt and develop authentic behaviours and communication skills that are in tune with their personalities, yet provide them with the agility to navigate well within unfamiliar environments.
Going on a foreign assignment is a huge step for an employee. Although it is daily business for global mobility departments, the individual employee is taking a leap of faith. Look and see trips, business trips and studying abroad are one thing, but packing up all of one's belongings, and starting with a blank slate as far as one's social network, work relations, and personal relations is concerned takes courage and good preparation. If an assignment fails, it is because relationships fail: at work, at home, in the expatriate's personal life. Difficulties in adapting to a new environment result in underperforming at work and, in the long run, conflicts, internally and externally.
If we look at the world in general, we see a lot of "us against them". What people tend to forget is that generalizations never work. It is not about Culture A vs Culture B, but about human beings having to negotiate a way to get along well and form mutually beneficial relationships that are based on respect and trust. In this regard, we hope to make the world a better place and raise awareness that everyone has their unique way of communicating which is governed by their beliefs, values, experiences, and expectations.
We start small by offering training that allows learners to become aware of their own cultural baseline and then gradually help them develop a second cultural baseline through a collaborative blended learning and microlearning approach. Our goal is to enable people to understand themselves as well as people from other cultures, so they can thrive in their working lives as well as in their personal lives.
Our journey is just beginning but we are excited about the learning and discovery adventure that lies ahead!
If you would like to find out more about what we are doing at Bilingual Solutions and WorldWork then get in touch with us at:
a.jandausch@bilingualsolutions.nl or abby@worldwork.global.
---
Credit Images: Unsplash
kyle-glenn-598701-unsplash
eugenio-mazzone-190204