Reading Time: 2 minutes
Welcome back! 
In our first blog article, we talked about our motivation to work in the intercultural field.
Current political, economic and media output from around the world show us that prejudice and stereotypes have become ever more prevalent in our everyday lives. So, we are all the more convinced that we're on the right track and that we need to do what we can to contribute towards the development of people's intercultural competencies.
In our professional and personal lives, generally, most of us prefer to get along well with our colleagues, superiors, clients, neighbours, etc. Getting along well in a globalized world requires the ability to access intercultural competencies. If you want to live or operate successfully in different parts of the world and if you really want to get to know and enjoy cultures you need to gain intercultural maturity.

Intercultural maturity? What's that now?
 Well, before we go into more detail about what we're talking about here's a list of dos and don'ts which are always popular on internet pages.
Five things interculturally mature people don't do:
Express apathy when presented with a new environment or culture
Act inflexible when asked to adapt
Behave dismissively, especially in the face of new ideas
Show low acceptance when it comes to different ways
Lack self-awareness 
Five things interculturally mature people do:
Show interest in people
Are consciously aware of how their actions impact others
Have an agile mindset
Are agile in their response
Have the ability to make meaningful connections with others
So what are the benefits of being interculturally mature?
Intercultural maturity helps you manage diversity, make connections between cultures, see more similarities than differences, it humanises your approach, communication and behaviour to bridge gaps and create strong, meaningful relationships across cultures.
It helps you learn to become comfortable with uncertainty.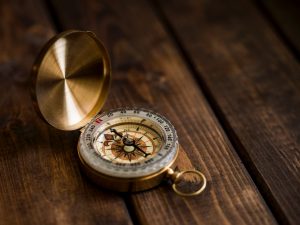 Can you explain what's necessary in order to start the journey towards intercultural maturity?
At the beginning of the journey towards intercultural maturity, and actually, at the beginning of any journey towards development and performing, there are two questions:
Who is my (cultural) self?
What is my work?
These two questions are important to ask, as the goal of intercultural training is to allow you to create a second cultural baseline where you can act authentically and comfortably in different cultural contexts. Being able to swiftly move across cultures allows you to perform at your best and also helps you to settle in and be comfortable in new settings. 
How to reach intercultural maturity?
It's a lifelong continuous process and one has to accept that it doesn't take place overnight but here are some quick pointers that can help in the meanwhile…
Beware of overly simplistic approaches to culture
Learn to watch out for unconscious bias and perception bias
Become a conscious and mindful person 
What can you do to achieve the above?
 You can use a practical tool such as The International Profiler (TIP) to discover your tendencies when operating in a different or new culture.
Then you can work on adopting new behaviors through a process like a structured blended learning program. Working with a dedicated trainer could put you on the fast track to intercultural maturity.
If you would like to know more about how TIP & Training can help contact Alex or Abby on…
abby@worldwork.global /a.jandausch@bilingualsolutions.nl
In the next episode, we will let you look in more detail at further steps you can take to gain intercultural maturity including adopting aspects of Theory U.
If you would like to find out more about what we are doing at Bilingual Solutions and WorldWork then get in touch with us at:
Credit Images: 
Photo by moritz320@pixabay
Photo by Aaron Burden @unsplash